We are local SEO company delivering more of what you want...customers!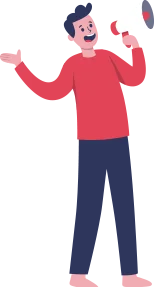 LOCAL ON-PAGE OPTIMISATION
It is important that the search engines have a clear understanding of what your business does and where you are located. Our local seo techniques get the job done.
Optimising your website for local search. We ensure the search engines understand your business and your target area. We achieve this through schema markup, NAP data, and localised keyword optimisation.
Local Maps Optimisation. Now more than ever it is imperative your business is found on Google Maps. We improve your maps listing by completing your profiles, claiming missing listings, encouraging reviews and Analysing NAP data.
Localised Content Marketing. We will optimise your content to draw in customers in your local area. Our goal is to work with you to develop informative, creative content that will keep your local audience coming back for more.
ACCURATE AND CONCISE REPORTING
There are several different layers to local SEO marketing and we don't believe in keeping you in the dark. We make sure that you know what you're paying for and see the results that you expect.
Detailed ranking reports. You should know where you stand when it comes to local search. We provide you with a dashboard offering detailed reports and screenshots on your search position for any given keyword. Reports are updated every 24 hours.
Link building & citation reporting. We have no secrets. Our team provides ongoing reporting detailing every single link we have earned for your website because we are proud of what we build.
Website analytic reporting. Our client dashboard integrates with Google Analytics data to help give you direct insight into how our marketing strategies are impacting your business.
LINK BUILDING & LOCAL LISTING CITATIONS
When it comes to local SEO, creating a link building strategy focused around your business's service area and industry is vital. We help customers find you over your competition.
Reputable industry citations. One of the most important components of Google's local ranking algorithm are business listing citations. We will build local citations from well-established and authoritative portals (i.e. local directories, etc).
Hyperlocal resources. In most areas there are websites that are well regarded in the community and are looked at strongly by the search engines. Our technical SEO experts helps identify where you need to be listed.
Targeted outreach. Through many research tools and tactics we've discovered over the years, we work hard to find authoritative websites in your industry that may offer a link building opportunity.
Local SEO Website Positioning
We are convinced that being RANKED on the first page of Google's search results has become essential for any business. We offer a wide range of personalised digital services that allow you to commit, retain and monetise your potential clients.
Get your business website moving to the first page of every search engines!
* We don't share your personal info with anyone.
Ready to work with us? Let's setup our first appointment!